The scale this morning read 172.8....so 12.2 lbs lost so far. I continue to walk every weekday, but with all the rain, there have been days when I am not able to....Jon has also decided to do Weigh Watchers with me, and has lost 14 lbs already (of course).
Anyway, that is the news...
On to the pics:
Kyan enjoying a chocolate chip cookie: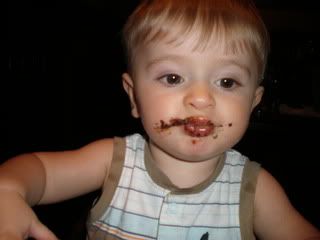 My friend Melody and her family at Kyan's party-WOuld you believe this is the ONLY pic I got from his party?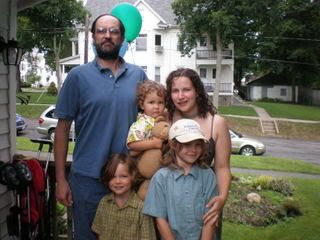 Kyan playing with his Bubble lawnmower from Me-Mom and Pop-Pop: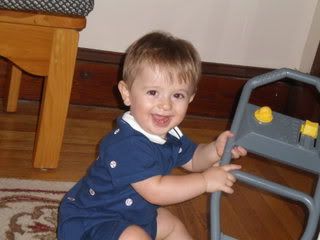 Letting Kyan try and eat with a spoon..
"I'll just use my hand-that seems easier"
Kyan and his buddy, Ella, taking a Cheerio's break: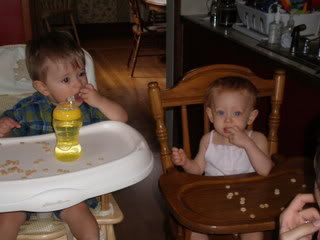 Kyan in a cute hat (that stayed on for TEN whole minutes!)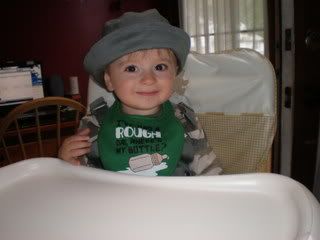 Vocabulary Quiz