Kyan is quite the talker...MAMAMAMAMAMA, DADADADADADADADADADA........PPPHHHHTTTT!!
Still no teeth, and still no crawling, but, if he is anything like me, it'll be a while still.....I may have been a late bloomer, but here I am, all grown up, AND able to tie my own shoes. Kyan's already ahead of me cause I was still bald at his age. I was a bald, toothless, mute blob......
Anyway, On with the pictures!
Kyan in motion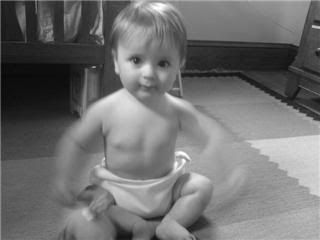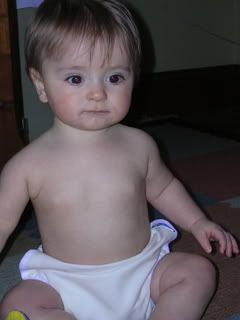 He's a supermodel......(Blue Steel!)