I FINALLY took pictures of my painted Living Room, Front Hallway, and Kitchen.....it's only taken me months....
We'll start with most recent and work our way back:
Here is our red kitchen (complete with a new stove, courtesy of Jon's parents) Wall Color is AUTUMN MAPLE: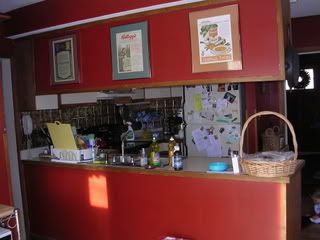 Eating Area: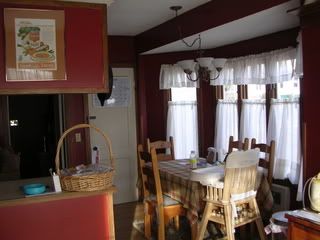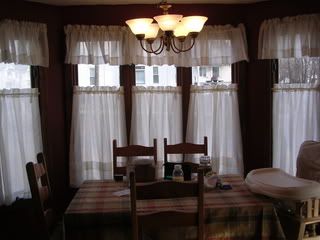 Back doors that lead out onto the deck (sorry so dark-Guess I'm not very good at this)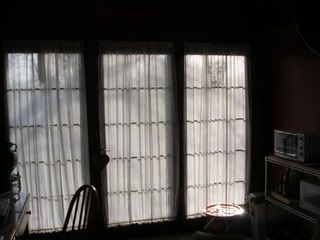 Living Room (Wall color is BAKED SCONE)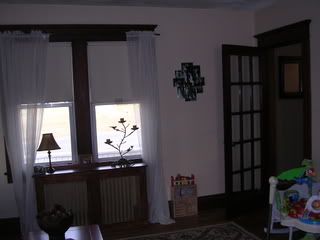 All those toys are mine, by the way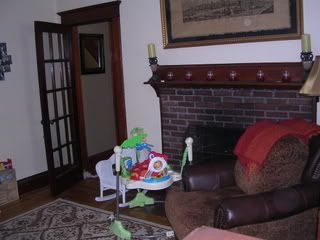 Hallway Leading into Kitchen (Wall Color is DESERT SMOKE-I think)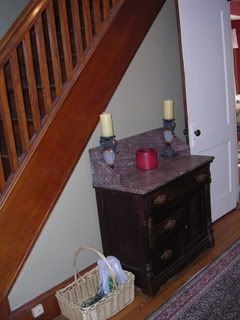 Hallway leading into Living Room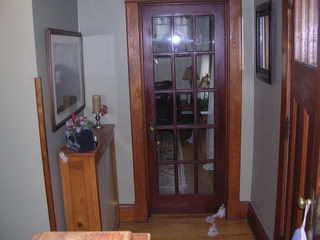 So, as you can see, we've been quite busy......Next on the list.....Our powder room, or perhaps our bedroom...The bedroom will probably be a pale blue, to go with the comforter we just bought. We're also hoping to
eventually
(in the next 2 years?)get new bedroom furniture...Probably this set from Bob's Discount Furntiure (whose commercials I HATE), but who have decent deals on furniture: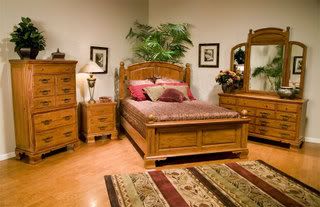 We are also getting Chain link fencing in our backyard in the next few weeks. We were going to get white vinyl fencing, but that stuff is CRAZY expensive.....Chain link fencing is about one quarter of what white vinyl fencing would be, and I can get some pretty plant to grow up it......So at least now the dog can run freely, and Kyan won;t be able to run into the street. YAY!