Thank God
it is Friday-This week has SUCKED, work wise......But, the little guy reminds me there are better things to concentrate on, so I have just been stealing extra hugs from him this week.
Here are some pics:
Grammie Pammie made this "hat" for me....
Hamming it up for the camera: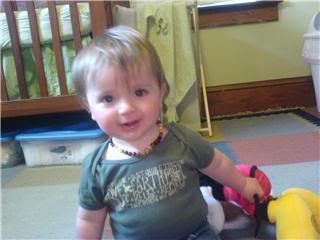 BIG smiles!
Being a goofball...
Kyan just being....himself :-)