Vacation Post, Part 1:
It's okay...don't cry...I'm back......Flattered that you missed me so much, though :-)
Vacation was wonderful...blissful...time with my family...timae away from work......if only every day could be like that....Now, it is back to the grind....Jon is Germany on a business trip, and I am at home, working, taking care of Kyan and Scooter, and holding down the fort...all alone.....Please pity me and send me red wine.
With the exception of the rotten cold I came down with the day before we left that is STILL lingering, I cannot really complain.
I was SO excited for Kyan to experience the ocean....he was somewhat less enthused...He LOVES wster and baths, but the ocean was just too cold for him, I think.....We would set the hot tub on the lowest setting and play with him in there, and he had a BALL.
Jon and I even managed dinner out one night, since everyone else would stay at the house and watch the baby......then we went to see the new "Indiana Jones"....Um, not impressed......
Anyway, here are some pics from the vacation:
Kyan on the rocking horse at my parents house: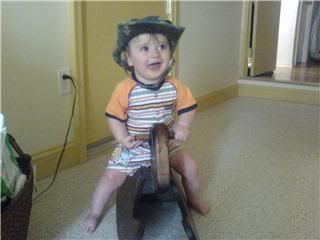 Testing out the water on the beach: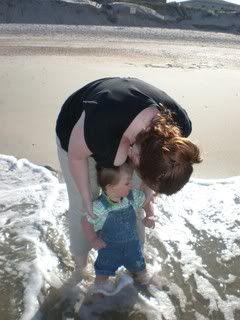 Kyan and Jon chillaxin':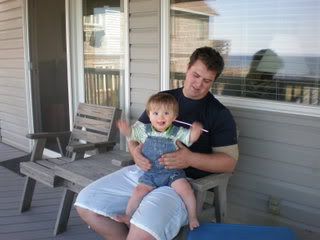 Me and Kyan chillaxin':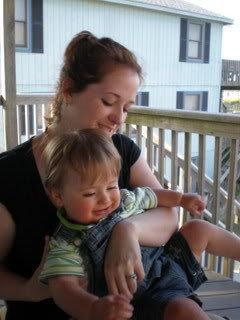 Early morning walk on the beach (which Kyan loved until he fell asleep):
A washed up jellyfish on our walk:
My Mom and Dad with Kyan on their "Anniversary" night-Celebrating being married 30 years!: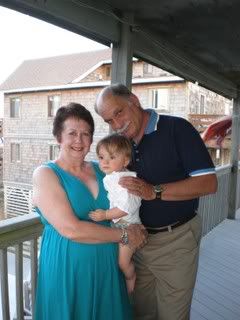 Me, Jon, and Kyan: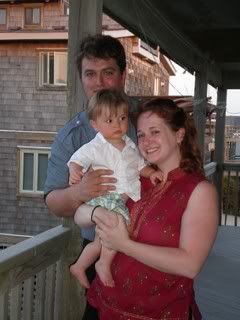 Kyan with my Mom, cousin Sarah, and her boyfriend Scott: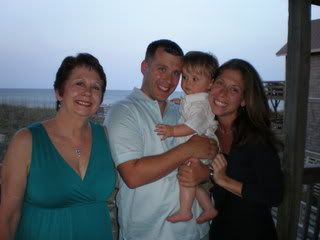 Mom and Me at the Elizabethan Gardens: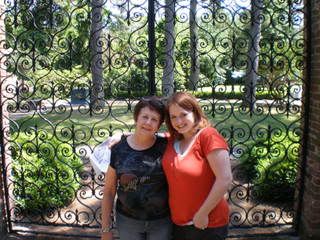 Mom and Aunt Mary Jane at the Elizabethan Gardens:
Carrie and My Dad with Kyan (this kid should be a mascot!):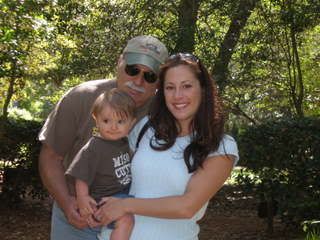 Jon and Kyan (One of two photos in existence that shows Jon ACTUALLY relaxed):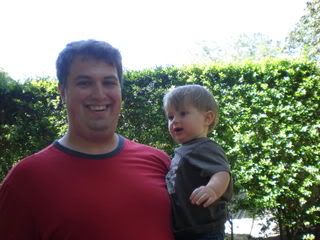 Kyan and me at the Elizabethan Gardens:
Carrie and Steve with Kyan: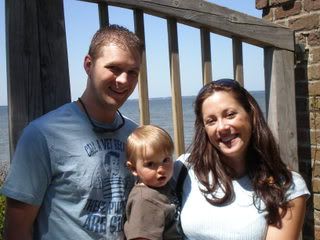 There are more photos to come......
And I have an explanaiton as to why I look so fat in these photos......It's because, well, I am AM fat. So I will be working on that this summer...You heard it here, folks!