Okay, it is Monday, July 7, and I have officially been dieting for a week.
I weighed in this morning, and it LOOKS like I have lost 2 lbs. Hard to tell though, because our scale sucks.
We had a fun weekend-we had our friends Sean and Amelia over on Friday for the 4th, so we mostly just ate and relaxed all day.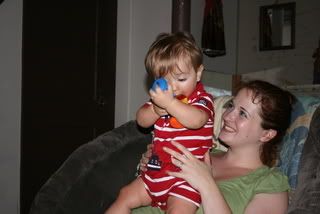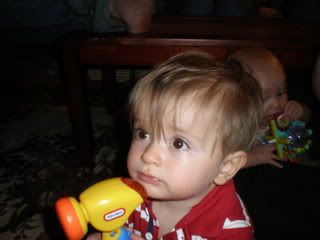 The Tomato and Mozzarella Salad I made...I just thought it looked so pretty...
On Saturday we saw Sean and Amelia and Lily again to go see Old Newgate Prison in Granby, Connecticut....and as soon as we got there, it started to downpour....Here I am in the copper mines where the prisoners worked:
And here is Amelia and Lily: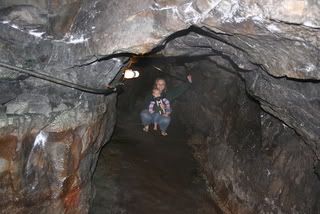 On Sunday, Amelia and Sean and Lily and Jon and Kyan and I all met up to go into Boston...one of the other girls from our message board was going to be in Boston all week, so we wanted to meet her and her two girls. We had SO much fun! Jill was a riot, and her nearly 4 yr old, Madeliene, was hysterical, while Juliana, who is around the same age as Lily and Kyan, was the most chilled out and laid back baby I have ever seen. I brought a picnic lunch for everyone, so we met in the Boston Botanical Gardens to eat, then walked around:
Juliana and Kyan: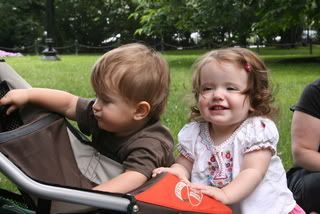 Jon and I:
Me and Jill's daughter Maddy: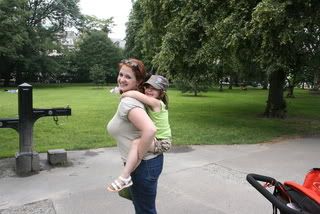 Kyan having fun in the kids wading pool at the Gardens"
Kyan petting Lily-"Nice Lily....":
All the kids-Kyan and Juliana are trying to snag Lily's bottle: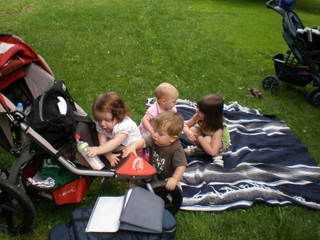 And here are a few extra of Kyan:
Eating from a bowl:
DUUUUUDEEEEE.......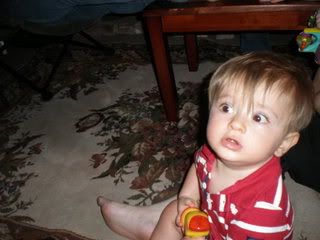 Happy, Smiley Man: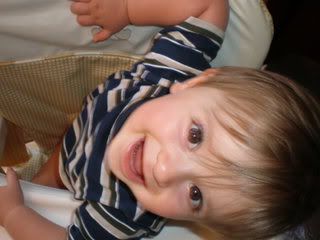 Goofy Boy: